The Day I Went Away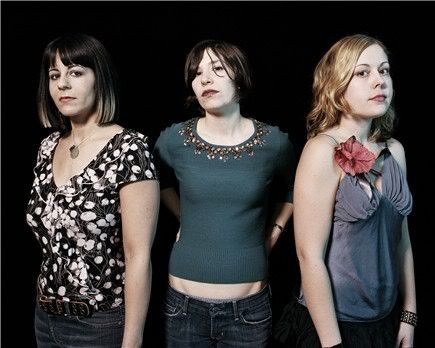 I'm off to Bellingham for the first of three Sleater-Kinney shows. If these shows are anything like when I saw them a few months ago, I'm sure I'll get to hear lots of stuff from the new album,
The Woods
(out May 24th!), but I'm hoping they'll throw in a few classics too, such as "Was It A Lie?" and "It's Enough" - both of which I've never heard them do live before.
I figured I'd post a poem, since the last time I went away I did just that and I might as well make it a cool hand tradition. Here is a Denise Levertov poem titled "In Mind":
There's in my mind a woman
of innocence, unadorned but
fair-featured and smelling of
apples or grass. She wears
a utopian smock or shift, her hair
is light brown and smooth, and she
is kind and very clean without
ostentation-
but she has
no imagination
And there's a
turbulent moon-ridden girl
or old woman, or both,
dressed in opals and rags, feathers
and torn taffeta,
who knows strange songs
but she is not kind.