I've Learned How To Wait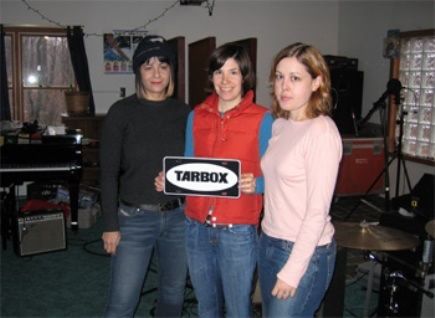 Sleater-Kinney have announced five new tour dates on their
website
. These shows will take place before the release of the new album, so they should feature lots of new material. When I saw them a couple months ago in Portland, the majority of their sets was brand new...and very, very good! Here are the dates:
2.14.2005 Western Washington University - Bellingham, WA
2.25.2005 Night Light Lounge - Bellingham, WA
2.26.2005 Commodore Ballroom - Vancouver, BC
3.02.2005 Mercury Lounge - New York, NY
3.03.2005 Mercury Lounge - New York, NY
They also promised new and expansive (including international) tour dates after the release of the new record, which is scheduled to be released at the end of May by Sub Pop.
I'll for sure be at the two Bellingham shows and maybe the Vancouver show if I'm feeling adventurous, so let a brother know if you'll be in attendance too.
And lastly, did anyone catch their New Year's Eve show with Wilco and the Flaming Lips at Madison Square Garden? If so, I expect a detailed report in the comments section.