You Need To Stay In School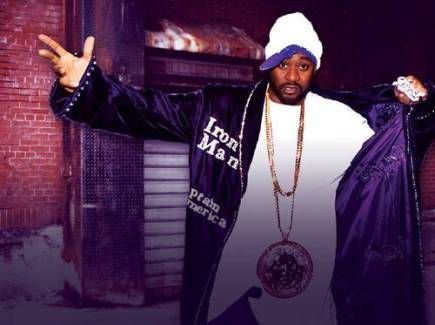 Dropping the Killah from his name, signing to Def Jam and returning from a more than two year absence, Ghostface got real soulful (take that Kanye!) on The Pretty Toney Album. Acclaim was nearly unanimous (Metacritic has it at an 81), and with good reason: despite the fact that uncleared samples kept some great songs off the album, Ghost delivers beautifully.

Unfortunately, not enough people heard more than the radio songs ("Tush" and "Run", featuring Missy and Jadakiss respectively) and therefore never discovered the true gems scattered amongst Pretty Toney's 18 tracks. That's where I come in, to share one of said gems with you:
I love the way Ghost brilliantly freaks the Delfonics' "La La (Means I Love You)" for this song, keeping so much of it but turing the chorus into "Holla, holla, holla, if you want to". As if you have a choice, it's irresistible. And that's how the album goes: the Emotions here, Freddie Scott there, Billy Stewart over there and too many R&B divas to name, side by side with Ghost's many varied flows and insanely quotable lyrics. Cop this!