A Real Good Woman Nobody Knows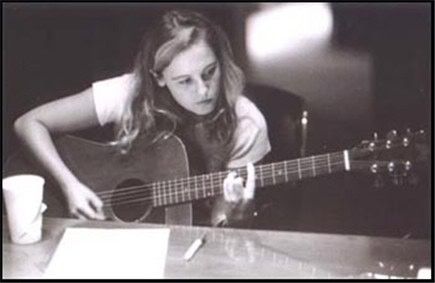 Get used to the name Tift Merritt because you're probably going to be hearing an awful lot about her around these parts. She is, quite simply, the finest young talent to hit my radar in the last couple years. Her debut album,
Bramble Rose
, is a masterpiece ("like the Rolling Stones fronted by Emmylou Harris") and definitely the perfect starting point if you've never heard of her. You probably haven't, but that's okay; that's what I'm here for.
Her sophomore album,
Tambourine
, finally arrived earlier this year and showed Tift taking a dramatic step forward, away from the more introspective country of her debut and into a full on Stax-revival. Yours truly, his bakness, recently had the opportunity to see her three nights in a row when she played Easy Street Records and the Moore Theatre in Seattle and the Roseland Theatre in Portland, and can testify that Tift is being 100% honest when she describes
Tambourine
as a better reflection of her more "rocking" live shows. The two albums together reveal two fully-developed sides to the same, extraordinarily talented artist. I think you should get them both, but I'm not gonna post a track from either. Instead, here's Tift performing an excellent cover of Lorretta Lynn's 1971 hit "Another Man Loved Me Last Night":
Tift Merritt - "Another Man Loved Me Last Night"
If that doesn't wet your appetite, I don't know what will. Maybe if you get a taste of Tift's personality, in a way that only she herself can provide. That's right, an interview! Here's the audio of a radio interview that Tift recently subjected herself to:
Tift Merritt - NPR Interview
Tift is still on tour, opening for Mindy Smith (boo!), with a few more dates in Alabama, Georgia and Kentucky. To find out if she's playing near you, or for more information about her in general, there's always her website:
Tift Merritt's Website