Speaking Of Free...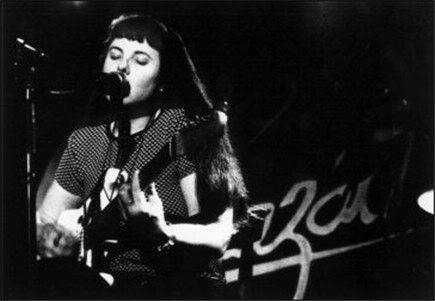 I guess I'm having a country-rock week, because today I woke up wanting to post about Edith Frost. She's amazing, she's got three great albums on
Drag City
, the latest being 2001's
Wonder Wonder
. Earlier this year she did something so completely cool it still makes me happy: she released an album of demos of the songs on her three albums...on the internet...for free! Below are my two favorite songs from the album, appropriately titled
Demos
:
Edith Frost - "Wonder Wonder"
Edith Frost - "Look What Thoughts Will Do"
That's right, the second song is a cover of Lefty Frizzell's classic, which Edith handles brilliantly. If you want to hear the rest of
Demos
, you can download it from
Comfort Stand
, a super cool "community-driven label where all releases are free". In the past I've gotten albums from artists such as R. Stevie Moore and Joe Meek completely free from Comfort Stand, so spend some time browsing their catalog too.
And Edith is going on tour soon, all over the country, with some pretty outstanding supporting acts, so check out her hilarious website/blog, where she'll keep you up to date on, among other things, her roller-skating adventures:
Edith Frost's Website