Guess Who's Back!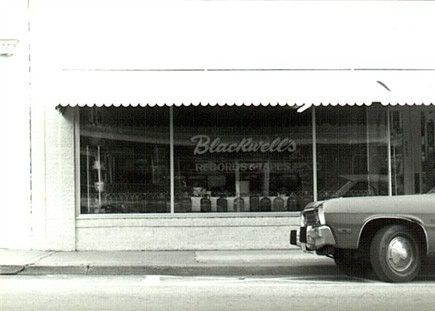 Unbeknownst to you, dear readers, the lack of noise around here lately is a direct result of my having started a new job two weeks ago. I'm not going to say much about it, except that the work load is significantly greater than what I'm used to. Until I get back to my natural rhythm, I'll try to put up a few tracks here and there, but there probably won't be very much substantial writing.
Despite the fact that I hardly had a single free day last week, I was able to make it into a record store to purchase a few new releases. I'll dedicate this post to sharing some songs from those albums. Most of these have probably already been floating around, but I thought I'd give them the cool hand stamp of approval.
The Evens - "All These Governors"
Love might be in the air for Mr. Dischord, but it seems to have tamed him only slightly. And I'm already looking forward to his and Amy's next record. Visit
The Evens' Dischord page
for more information.
Mary Timony - "Friend To J.C."
In a word: wow. And, just like that, my love for MT deepens. Fucking yes! Visit
Mary's website
.
Edan - "Fumbling Over Words That Rhyme"
Has anyone called this Public Enemy meets The Flaming Lips yet? If not, let me be the first. I've found my summer jam! Visit
Edan's website
.
The Hold Steady - "Your Little Hoodrat Friend"
Judging by my perusal of the album so far, "Your Little Hoodrat Friend" is not the standout track from
Separation Sunday
. However, it is the track that The Hold Steady have made available for download, which is why it gets posted. Visit
their website
.
Spoon - "I Turn My Camera On"
Here is what I've overheard to be called "minimal sex-pop" from a band that only releases albums the same years as Sleater-Kinney, as Carrie observed in their
recent blog entry
. Visit
Spoon's website
.
Mercury Rev - "In A Funny Way"
I laid my money down for
The Secret Migration
despite the atrocious artwork, the four year absence and the negative reviews. If anyone can surmount such obstacles, it's gotta be Mercury Rev, and "In A Funny Way" is a good start. We'll find out about the rest when I actually get around to opening it. Visit
the Rev's website
.
There you have it, that's most of what I've been listening to lately. What about you all? What sort of fuzzy warbles have you been feeling? Rock the comments!